Live Online Poker in Canada
Poker was not always a casino game. At first, the game of poker involved a couple of people gambling at a regular table against each other. However, the true popularity of poker games came to light when it was introduced to the gambling scene. 
Soon after, the traditional poker table was moved to online gambling. Today, you can play traditional simulation poker at an online casino or even play with a live dealer and other players. 
When live poker came into existence, players were thrilled. This gave gamblers the chance to enjoy their favorite game from their home or any other location with an Internet connection without missing out on the actual, live experience. All the big names in the gambling industry offer live poker online. Some have it in several variations. The best of them offer top-notch live casino gaming as delivered by the best software developers.
Best Live Poker Casino Sites
1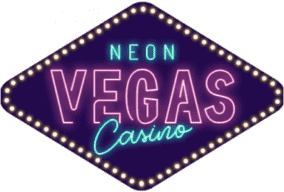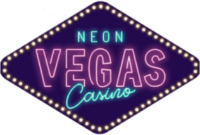 2

3

Reason to Try Live Poker Table at Live Casinos

Online poker live dealer grants players with a brick-and-mortar experience without visiting a land-based casino. Having access to an online live casino, people can watch the dealer shuffle the deck and deal the cards in real-time. The experience is similar to traditional real money casinos, much like when you watch the croupier do his job. Thanks to professional software development, the experience is even more enhanced with quality audiovisual systems and amazing graphics.
Playing a live poker game online is very similar to traditional poker. The rules are the same with the difference being that an actual dealer will take players' bets, shuffle and deal cards, and control the start, the flow, and the end of the game. The live croupier replaces the software used in traditional online poker.
Types of Live Poker in Casinos
Today you can find many variations of online poker on the internet, but not all of them are available in a live version. Also, not all live games come from quality software companies and have the same features. Here are the three best and most frequently found variations in the casino industry today:
Texas Holdem Bonus Poker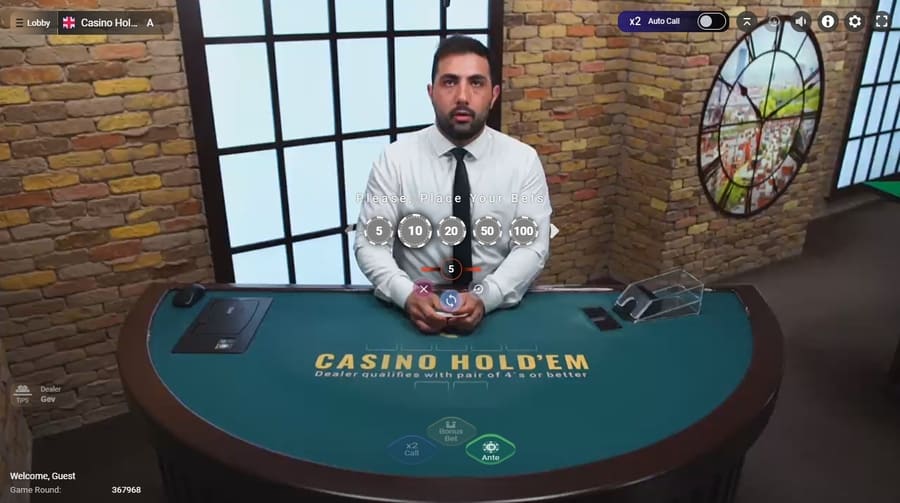 At this moment, the only software company that provides this popular option is Evolution Gaming. You can find several variations of Casino Holdem, but only one for the Bonus Poker.
Live poker is extremely simple to play, which makes it popular with new and experienced players:
You start by making an ante bet and can choose to bet on the first five jackpots or the bonus.
The dealer deals two cards to you and himself. You can see the cards and decide if you wish to see the flop or fold.
If you decide to see the flop, you need to bet twice the ante. When you do, three community cards are dealt out, giving you the options to check or bet. Your bet has to be equal to the ante.
After you make a bet, you can see the turn and again have the top to make an equal bet or check. When the river is bet, all cards are turned over and the game's outcome is resolved. If you have a better hand, you collect the winnings on all of the bets except for the ante. If the dealer is better, you lose all the best except the bonus (if this qualifies).
In case you and the dealer have the same hand, all of the bets push (except for the bonus).
Three Card Poker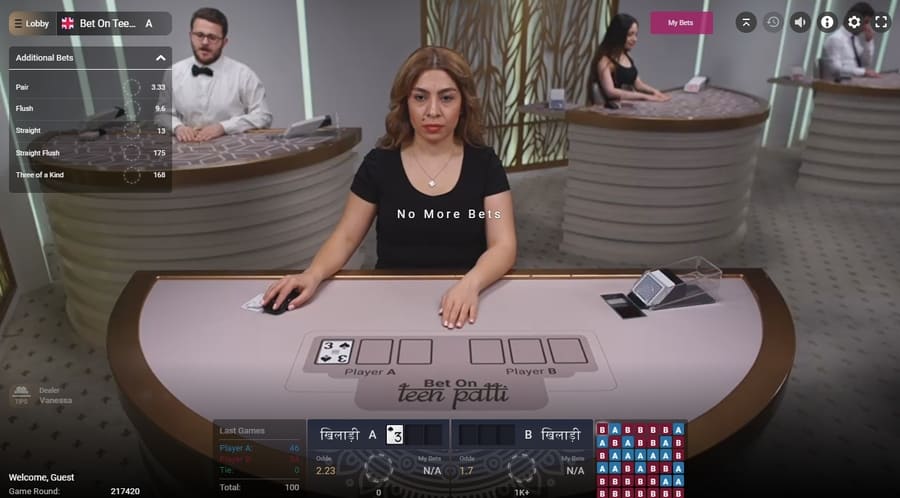 At the moment, the popular Three Card Poker is available at Evolution Gaming and Playtech. The Playtech variant is also called the Three Card Brag, but it's the same game. There's only one difference between the two. In Brag, a three of a kind beats a straight flush and straights beat flushes. In Evolution Gaming's variation, they have a second side bet called the six card bonus.
With three cards, it's much simpler to make a flush than a straight. Both Playtech and Evolution Gaming are similar to a Blackjack live table. They use a single deck to do this to prevent dealers from exposing a hole card.
To play the Three Card Poker, you need to place an ante and decide on how you'll play your hand. It's pretty basic and similar to other variations of the game. If you choose to keep playing, you must bet an extra amount that is equal to the ante.
According to players, the best strategy in this game is to choose Q-6-4 or higher. Some people prefer to bluff counting on the idea that the dealer doesn't have a queen high or better.
In that case, they'll fold the hand and you'll win the ante bet.
Next, it all comes down to who has the highest hand.
Live Caribbean Stud Poker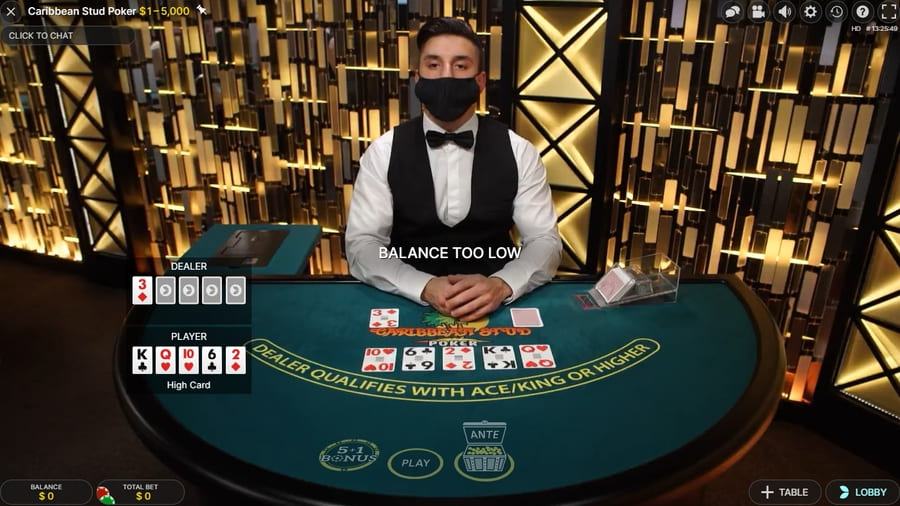 Have you ever played a five-card draw? Well, this game is similar to it. The dealer in Live Caribbean Stud Poker plays with 5 cards, and so are you.
To play this live variation of the game, you need to place an Ante bet. You'll be given 5 cards once you do and the dealer will draw the same number of cards, too.
You can choose to place a bet or fold. If you decide to bet in this game, you need to double the value of the Ante. This is the biggest difference between the previous live poker games and this one.
If you place the second bet, the dealer reveals his cards. If they don't have a King and an Ace or better, they don't qualify, which means that you'll get even value on your Ante bet.
If the dealer's hand qualifies, you win and get the even value on the Ante bet, as well as an extra amount on the raise. This depends on your hand. For example, a Royal Flush pays 100:1, while a Four of a Kind pays 20:1.
Basic Strategy when You Play Live Poker Online

When you play online poker, you need to know the rules. Experience is important in this table game since it will help you make the best decisions in terms of chips and bets. The first thing to do is decide on whether you want to hold or to call. You cannot see what the opponent, in this case the croupier has, so you have to guess. This is where experience comes in handy.
Some of the basic strategies can always be applied in the game of real money poker. Here are a few ideas:
Don't switch strategies frequently;
If the table is passive, raise;
Don't play at a table where you're the worst performer;
Mind your gambling budget – betting live can be tricky;
Keep in mind that you can decide to not place a bet after the Ante.
When you're playing different variations of live casino poker, you should learn the rules beforehand. Also, make sure that you get familiar with the payout ratios. Different poker styles come with different ratios. For example, the Live Casino Holdem game at Playtech pays 20:1 on an Ante bet when you get a Straight Flush. But, if you get a Royal Flush, it will pay 100:1.
Live Poker Tournaments
Gamblers on the Internet have been going crazy over live poker tournaments. A live tournament is any event where at least two players sit on a single table and play poker against each other. The number of players can go up to thousands on different tables. The person who takes all the chips at the end is the winner of the entire tournament.
Unlike in traditional poker tournaments, you cannot cash your chips out since they are used to positioning you on the leaderboard.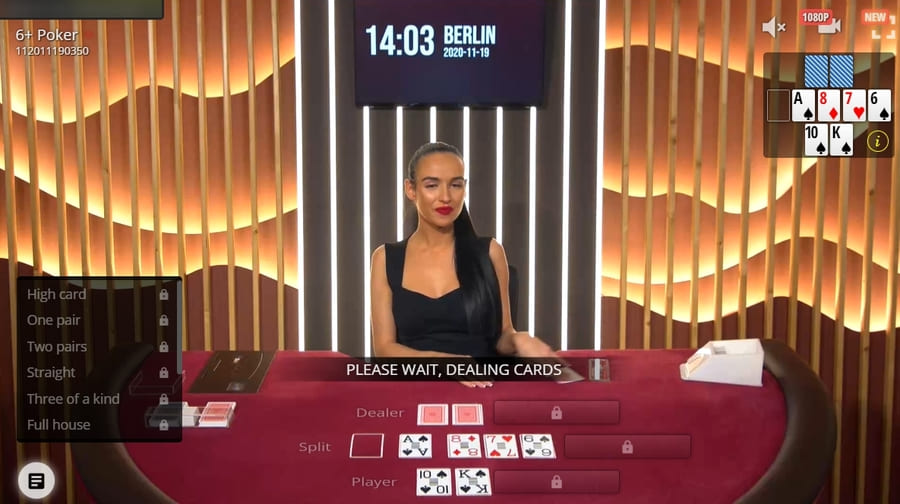 To get yourself in the popular tournaments of some excellent casinos, you need to buy-in. This will give you a specific number of chips and a seat at one of the tables. You might even be asked to pay an entry fee in some prestigious tournaments.
You play until you spend your chips and when you do, you are eliminated. If you are on a lucky strike and follow the rules, you can win the entire game and earn a fortune.
In some cases, gamblers can re-buy some chips when they want, but the number of times you are allowed to do this can also be limited.
Live Online Poker Betting Strategy – Tips & Tricks
If you've played poker before, you know that the game is not difficult to master. However, it takes some time to get the hang of it and learn your betting strategies. There are many variables to calculate in these games. This is why, when you play against others at a live casino, you can use a variety of tactics to increase your chances for a win.
In poker room, you can taunt, bluff, play with other people's minds, etc. The best tool for players is the psychological warfare of this game. If you're good at it, you can use it to your advantage.
However, when you play live and online, bluffing is pretty useless. The dealer has to play the game until the end, so it even resembles Blackjack a little. The house edge also puts you at a disadvantage. So, what can you do?
Firstly, let's talk about Holdem Poker. If the value of your cards is below a pair of 7 or higher, it's not worth your while. According to statistics, suited cards are better to keep than unsuited cards. In case you get unsuited cards, a hand below a nine is not a good hand.
Next, some tips for Three Card Poker. In this game, you want to have better or equal cards than the ones that qualify a dealer. You need at least one Queen or better. Otherwise – fold.  It is also not recommended in this variation that you wager on the 6-card bonus. The house edge is pretty high so unless you are a high roller and have a lot to bet, you might want to skip this. The pair plus bet is more favorable.
Lastly, tips for Caribbean Stud. This game is simplistic compared to the others. In this game, it is better to get a hand that would qualify the dealer. Or of course, a better hand. This equals a King and an Ace in a hand. If you don't have it, you might want to fold it. Also, when you have a pair, you might want to raise it.
Bonuses and Promotions for Live Poker Online
The popular casinos have many bonuses that will allow you to match your deposit or play for free. With a no deposit bonus, for example, you can get a small amount to start betting with. Or, you can get a match bonus of 100% or 200% that goes up to thousands.