Slots with Bonus Rounds – 2022 compilation
The most attractive thing about playing at casinos is the that many of them offer online slots with bonus rounds. Unlike their land-based counterparts, software companies are able to design games that have tons of unique and cool details. Not only do these keep the play fun and interesting for players, but they also give you the chance to win big payouts.
But how does this work? And what are the online slots with the best bonus rounds? Let's take a closer look. 
List of Online Casinos with Bonus Rounds
1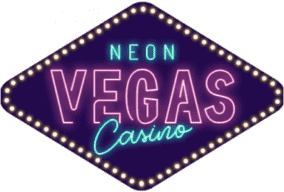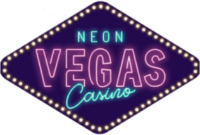 2

3

How to Trigger Bonus Rounds And Win Big
Bonus rounds are most commonly found in five-reel online slot machines for gamblers. The traditional three-reel fruits don't often have bonus levels – they are much simpler.
Bonus rounds are triggered when certain pieces appear on the board, or when you're able to land certain combinations of pieces. The simplest way to trigger bonus games is through scatters – each title has a designated scatter symbol.

In most titles, you need to land at least three scatters on the board. Unlike other kinds of wins, the scatters don't have to appear from left to right or even on an active payline. They can appear anywhere on the board – hence, the name scatter.
Some online casinos offer wilds – they can transform into any other symbol in the game for more winning combinations. Some video slots even allow wilds to serve as scatters so that you can reach a bonus level. In other games landing a certain number of wilds on the board at the same time will grant you a bonus round.
Some wilds can be "sticky" – meaning they stay in the same position on the board until you get a win or a certain number of wins.
Some are "migrating" – meaning they move around the board to the best position for a win.
Some are "expanding" – meaning they will cover multiple spots on the reels to give you bigger payouts.
Different Kinds of Bonus Levels You Can Get
Just like each game has its requirements for what triggers the start of a special level, so, too, does each title have a different kind of special level.
That being said, there are three main kinds of bonus levels:
The first is called a Free Spins level. When you trigger this feature with the right combination, you'll be given a certain number of free rolls. For example, you may get 10 rolls of the reels into your account that won't cost you any money. The reels will just spin 10 times, and you'll be given all the winnings from those spins. In addition, there may be a multiplier on your wins, such as 3x.
The next type of special feature is a Picking Round. Once this feature starts, the board will change to a new screen that'll have pieces hidden behind blank cards. You'll pick specific cards, and a prize will be revealed behind them. This will go on for a certain number of choices, or until you pick a card that ends the round.

The third most common type of special feature is a Bonus Wheel. This is very similar to the TV show Wheel of Fortune – you'll get a spin of a big wheel, where each slot on the wheel has a prize amount. Wherever the wheel stops, it'll point to a prize that you will get. A lot of progressive jackpot games such as Mega Moolah use Bonus Wheels to divvy out their huge prizes.

How To Get the Most Out Of Free Online Slots with Bonus Rounds and Have Fun

The one drawback to slot games with bonus rounds is that they can be a little complicated to understand at first. The good news is that you don't have to jump in head first to games to enjoy these rounds. There are plenty of free online slots for real money, with bonus rounds no downloads. Some of the more popular free online slots with special levels are
Enchanted Unicorn,
Moon Goddess,
Charms & Clovers,
Rainbow Riches,
Rise of Ra.
Just like slots with real money stakes, online casinos offer players the opportunity to have fun by playing and getting the hang of scatters, wilds, and all the special promotions in video slots today. This gives players the chance to try out this type of game before they risk real money.
FAQ
🤑 Do slots with bonus rounds really pay big bonuses?

Yes. There special occasions where you can win larger prizes such as progressive jackpots.
✅ How do bonus rounds increase my chances to win big?

When you enter a bonus level, you can spin for several times, which gives you more chances to win. You'll also have the ability to spin the Bonus Wheel to get really huge payouts.