Neteller

Neteller is one of the most useful money transfer services you can utilize. You can get money out to a Neteller casino in Canada through your account.
Neteller is a digital money transfer service. The site has been around since 1999 and focuses on being an efficient payment gateway. It can facilitate payments to various websites around the world. Its versatility and ease-of-use have made it a favourite among casinos that need help in managing funds.
You can transfer money from a bank account to your account. You can then transfer those funds to a Neteller casino. The system provides a simple and secure approach to sending money.
Best Neteller Canadian Casinos
1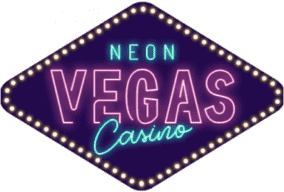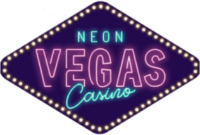 2

3

TOP 5 Neteller Casinos
| Casino | Launched | Minimum Deposit |
| --- | --- | --- |
| Jackpot City Casino | 1998 | $10 |
| NightRush Casino | 2017 | $10 |
| Bitstarz Casino | 2014 | $20 |
| Jonny Jackpot casino | 2018 | $10 |
| Spin Casino | 2001 | $20 |
A Gambler's Guide to Using Neteller

Neteller provides a helpful service to people who are interested in online gambling. With Neteller, you can transfer funds in moments. The system works by taking in funds from various sources, including bank accounts and credit cards.
The service also supports more than twenty currencies accepted by online casinos. These include the Canadian dollar, alongside many others.
Setting Up a Neteller Account
You can get your account ready in a few minutes. Here are some steps to use:
Go to neteller.com to sign up for your free account.
Enter your email address to sign up.
Select Canada as your home country.
Select the Canadian dollar as your currency.
List your personal details and password. Be sure to write down your password in a secure spot.
You will supply a few security questions to the site. These questions should be easy to recall.
Review your account ID, as it is something you can use when signing into your account. You can also use your email address when logging in if you prefer.
Check your Secure ID for your account. You will need such identification when you deposit or withdraw your funds at a gaming hall.
Complete your first deposit to your account. The service supports transfers through not only your bank account, but also through a credit card, a cryptocurrency, and many other sources.
Funding choices
You can fund your account through many sources:
You can use a Visa credit or debit card to fund your account.
Various banking programs from around the world support the service. These include Santander, Skrill, Nordea, HSBC, and AstroPay.
You can incorporate your cryptocurrency data into your account. Neteller helps you in buying and selling such currencies. It is easier to do this if you have Bitcoin or other currencies available now.
Depositing money to a casino through your account
You can use these steps to handle a casino Neteller deposit:
Register your account with Neteller.
Review the proper source of your funds.
Visit the deposit page on the Neteller casino online.
Select the Neteller option when making a deposit.
Provide details on your account and how much money you will transfer. Take into account any bonus offers that you wish to utilize. You might have to enter a promo code for some of these deals.
It should take a couple of minutes for the gaming hall to accept payments. You might also have to enter in a two-step passcode to process the transaction. You should have this number on hand through your account and the transaction page you create.
Neteller transaction fees
You will have to pay transaction fees when handling your payment. The charge for most transaction options is 2.5 percent.
The pros and cons of Neteller casinos
Pros:
Provides a simple approach to moving your money
Supports the Canadian dollar and other currencies
You can fund your account through various platforms
Most major sites accept this payment method
You can transfer your winnings to your account if you wish
Cons:
You will be subjected to fees for transferring your funds
You might have to wait a little longer when transferring funds back to your account
What slot sites and apps can you find

You can easily find an online casino that accepts Neteller payments. The best Neteller casinos offer various slots and other table games, as well as mobile apps for play. You can also enjoy a bunch of bonus offers on these sites.
Some of the sites that accept the payment choice include:
The Fair Go Casino offers about 200 games and has a welcome bonus of $200.
The Desert Nights Casinos features a welcome bonus of up to $2550. The extra comes from multiple deposits that you may during the life of your account.
The Uptown Aces Casino has a 250% bonus of up to $2500 on your first deposit. It offers full support for all Canadian players.
The BoVegas Casino has a 250% bonus of up to $2500 on first deposits as well.
The Fortune Legends Casino has nearly a thousand games to choose from, including slots from all major providers. You will get 55 free spins to your account when you sign up to play.
Bonus offers for Neteller casino

The terms associated with welcome bonuses and other features at these casinos will vary from each casino site. The bonuses you can find through Neteller casinos can change throughout the year. But the most common deal you'll see is a 100% welcome match bonus. The offer will match whatever you deposit using Neteller at the start.
There are limits to what you can get out of a bonus. The 888 Casino has a 100% match bonus worth up to $100. You can deposit $100, and then you will get an additional $100 for play, thus giving you a total of $200.
The rules for these bonus offers vary by site. You might have limits as to where you can use your deposit bonus. You may also be limited over how much money you can win. The 888 Casino bonus requires you to play through the total 30 times within 90 days, plus you can only win up to $500 off of your bonus money. You can read many reviews of the top Neteller casinos to see what the rules are at a place.
Verification at Neteller Casinos
You'll have to verify your identity with the service provider before you can get enough money out to a gaming hall. The process for confirming your identity entails a few steps:
Log on to your Neteller account.
Click on the verification banner at the top of your account page.
Upload photos of identifying documents. A traditional driver's license or another form of ID should be enough.
Take a photo with your webcam or through the Neteller mobile app on your phone or tablet.
Upload all the content to the site.
It may take a few business days for the website to confirm the data.
You will have access to unlimited transactions after you verify your data, not to mention some high-value deals. You could use the app without verifying your information, but that is not recommended. You won't have access to everything the site offers if you don't confirm your data first.
FAQs
✔️ How much time does it take for a Neteller casino transaction to go through?

It can take about 5 to 15 minutes for a Neteller casino transaction to reach the gaming site. The casino has to review the transaction and ensure it is accurate. It may also take about the same time for the funds to return to your account when you request the service.
🔒 Is Neteller safe to use?

Neteller ensures that it can handle your money well and without losing anything. The site uses full 128-bit SSL encryption to ensure your data will not be stolen while moving to your casino site.
💵 How do you withdraw money from a casino account to your Neteller account?

You can get your money back to your account by reviewing the rules at your casino. Most casinos that accept these payments should be capable of letting you withdraw money back into your Neteller account. You might have to pay a fee through your Neteller casino online to move the money to your old account. The withdrawal fee may be from 3 to 7 percent, although that total varies by each site. A Neteller casino review can help you figure out the terms associated with your transaction at the site of your choice.
💳 Can you transfer money from Neteller to a bank account?

You can transfer your funds from a Neteller account to your bank account. You can do this with the following steps: Go to the Money Out section of your account. Select the bank withdrawal option. Enter in the details on your bank account. The routing number and the account number should be included here. Click to confirm the details. All transfers to bank accounts are free.
🤔 What limits are there for Neteller transfers?

You can transfer up to $50,000 when funding your account. For credit cards, you can move up to $15,000.